once again... rare pho to go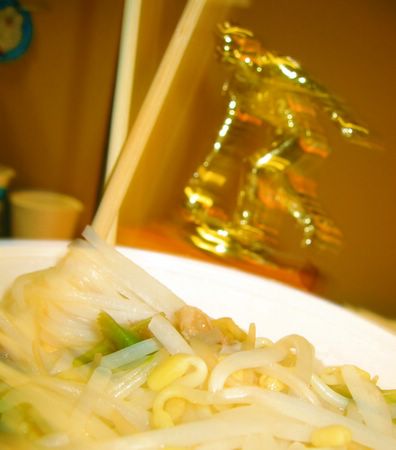 pho (vietnamese beef noodle soup)
from: A-1 Vietnamese (Korean Spicy pork place)
price: uh... I forget. but it was just under $5
rating: &&&.9/&&&&&
listening to while eating: Bjork.
comment: I like pho. this pho is not the best. but it's tasty to me. I used to put lotsa spicy in it, but now I just enjoy the oxtail broth. I think I said all that before, though. this blog's getting all repeatey. but it's monday. and you know what that means...
Caeser king's lunch (yes, AGAIN!):
chicken caesar wrap
from: Bread Garden
price: $5.49 + tax
rating: &&&&/&&&&&
comments: Mike likes it! he says it's even better than Bread Garden's normal caesar because you get chicken in it. and Mike must like it when chicken's die for his hunger. I know I do. know what's even better than chicken, though? pork.