my blog's actin funny.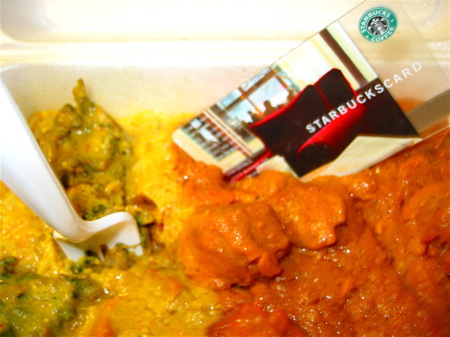 butter chicken and yoghurt
from: Curry Point
price: $5.87
comment: it's the same as always. yummy. but later I will feel funny. on the ay back from the village, I had my bingo lottery ticket in my back pocketses. but when I got to work it was gone. scary. that's my $20000!! so I walked back towards the village. I found the ticket by the hospital. phew. now it's time for scratchy scratchy.
Sim's lunch:
from: IT lab
price: ?
comment: finally. proof. see? Sim is a robot. I caught him eating these various computer parts. I knew it. I bet all the co-ops are robots. that would explain so much.
THIS JUST IN - celebrities take lame snapshots, just like normal people!!!