I now have a Minion.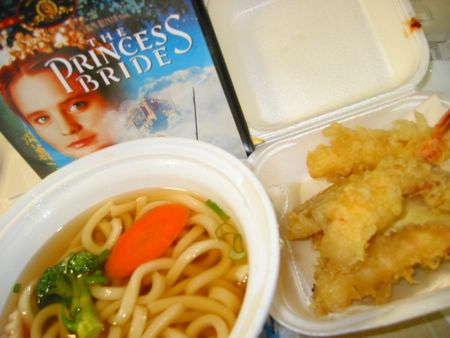 tempura udon
from: Osaka Sushi
price: $5.25 +tax
rating: &&&&\&&&&&
listening to while eating: Frank Blank - Cult of Ray
comment: it's good. the tempura was a little soggy because it was closed up on the walk back, but it was ok after leaving it open for a bit. and the udon is always delicious. there's really not much to say about it. Princess Buttercup enjoyed it, too.
Jenna's lunch:
eggplant, sweet & sour chicken, and bok choi with rice noodles
from: Combo Express
price: $4.82
rating: &&&&\&&&&&
comment: jenna says "that lunch is fine.. not anything too fancy.. but i felt comfortable eating it. "